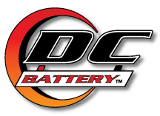 DC Battery Specialists
7415 N.E. 1st Place
Miami, Florida 33138
USA
Phone: 305-758-5041
Fax: 305-758-3469
E-mail:

www.dcbattery.com
Welcome To Your Worldwide Warehouse Distributor For Wholesale Domestic And Export Batteries
Manufacturer's warehouse, discount pricing available for pallet, mixed pallet, and trailer load orders. Small orders accepted on selected brands!
Stocking Distributor for the Following Brands:
Only DC Battery Specialists Offers It All:

DC Battery Specialists (a division of DC Marine Systems, Inc.) is an established Miami, Florida, USA, based battery supplier. DC Battery celebrates more than forty (40) years of service as a battery supplier to North America, the Caribbean, South & Central America and the world. We also have twenty-four (24) years experience on the Internet's World Wide Web!

Free export battery packing
Proximity to worldwide shipping
Worldwide export from USA and Canada
Wholesale, discount pricing with no minimum order requirement

Special application batteries in stock
Additional discounts offered for quantity
Custom company labels available upon request
Drop shipments sent directly to you, or your customer
F

or the quickest response, please utilize our . You can also e-mail us at and include your return e-mail address. In addition, you must include your postal mailing address and a telephone number or fax number (with area code, or country code) where we can contact you. You may also fax us at 305-758-3469, or telephone us at 305-758-5041.

Indicate the types of batteries, your brand preferences, model/part (or BCI group) numbers, applications and the quantities you want. If possible, be specific and include the battery dimensions, terminal types and configurations.

We look forward to supplying your battery needs.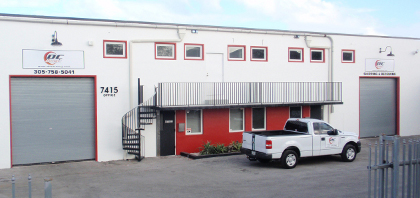 DC Battery Specialists' Location Map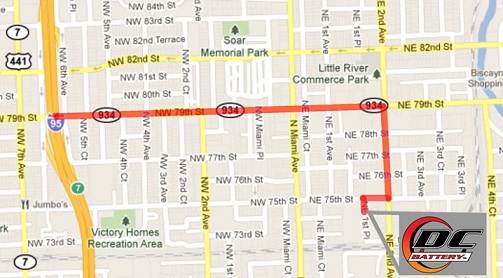 Copyright © 1996, 1997, 1998, 1999, 2000, 2001, 2002, 2003, 2004, 2005, 2006, 2007, 2008, 2009, 2010, 2011, 2012, 2013, 2014, 2015, 2016, 2017, 2018, 2019, 2020, 2021, 2022
DC Marine Systems, Inc. All rights reserved.
---